Amazing experience from start to finish
11 Clicks was founded by Slava Slavik and based on his passion for photography, design, and marketing.
When Slava moved from Atlanta to Hawaii, he planned to continue his career as a wedding and portrait photographer.
During his first months in Hawaii, he provided friendly assistance to three local businesses with their online presence. Besides his photographs, he devised a framework to quickly and efficiently craft a new online strategy, redesign the website, and dramatically improve site performance to take a business to an entirely new level. 
One of his first clients doubled the sales within two months after their new website launched – and 11 Clicks, a Hawaii online success agency – was off and running, too.
Computer Science Background
Slava has a background in computer science, marketing, and photography. 
He was born in Czechoslovakia where he co-founded his first company, ZONER Software, and led its sales, marketing, and operations. The company started with one product, a graphics editor, and gradually made its name in multimedia publishing, web hosting, and photo-management software. 
Slava's work in photo-management software sparked his passion for photography. 
In 2004, Slava moved to the U.S., helped establish the local office of ZONER Software, and, started his professional photography studio in the suburbs of Atlanta. He sold his shares at ZONER, and over the years, his photography grew from a basement hobby to a full-time business with its own commercial location.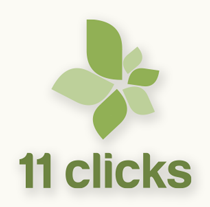 Slava's vision is to create a well-respected online success agency in Honolulu to help local businesses build a successful online presence.