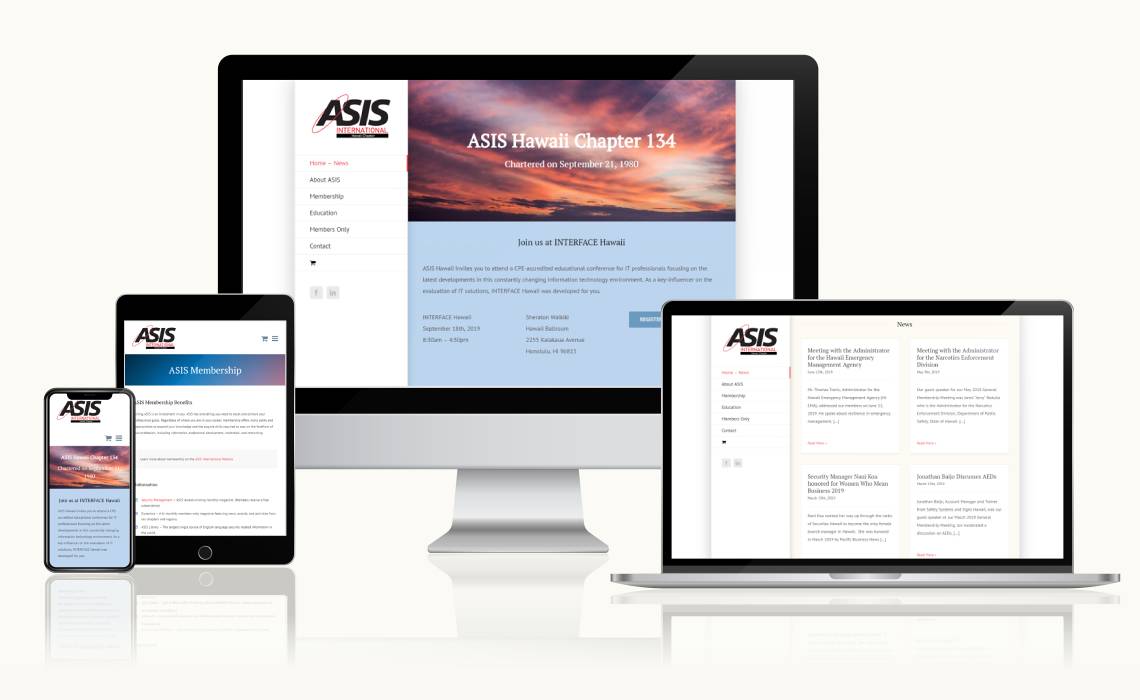 ASIS International is a global association of security organizations. Its goal is to provide connections with the community of security practitioners, educational and certification program. Security professional on the islands of Hawaii are organized in the Chapter 134.

Simple WordPress website to provide Hawaii's ASIS members with regular updates and member only section.

Online ticket sales and sponsorship contributions affiliated with the annual fundraiser - a golf tournament.