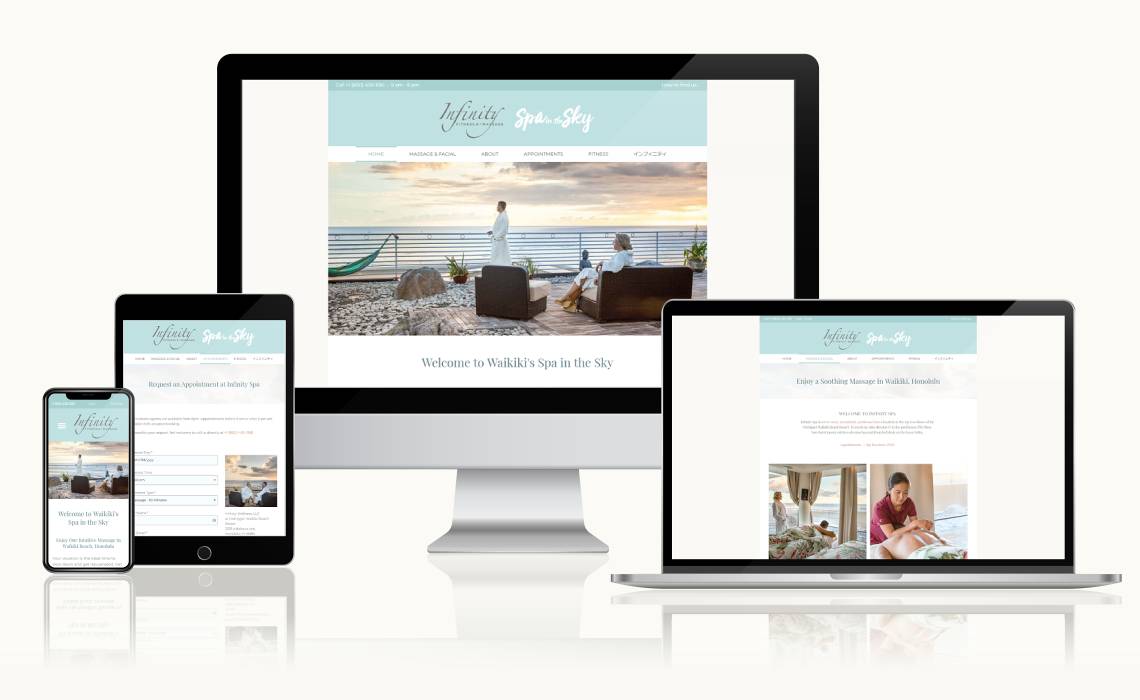 Infinity Spa is a two story oasis located on the top of the Outrigger Waikiki Beach Resort offering intuitive massage and facial services to all Oahu visitors. The owner of the company, Branka Jordanovska, also runs customized fitness programs for selected premier Waikiki resorts.

Clean and fast website specially optimized for easy navigation on mobile devices.

Basic search engine optimization and monitoring.

Photos of massage and relaxation rooms.