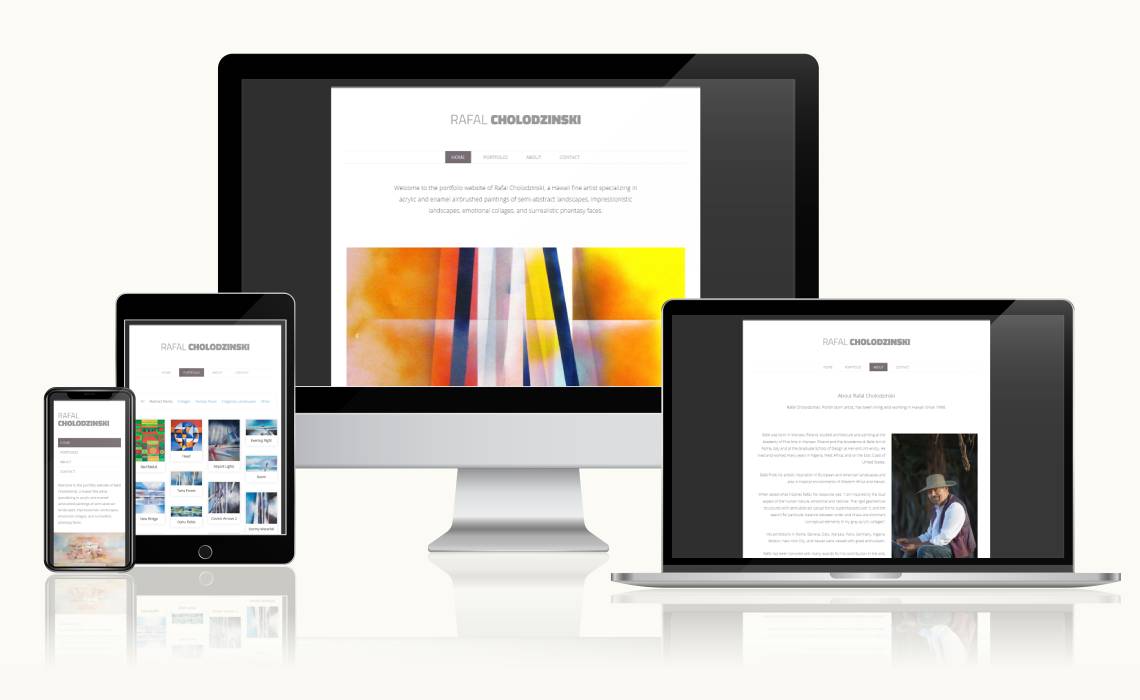 Rafal is a Polish born artist and architect known for his abstract acrylic and enamel airbrushed paintings of landscapes, impressionistic landscapes, emotional collages, and surrealistic phantasy faces.

Fast WordPress website with public catalog of selected works and an extensive non-public digital archive of all works.

Artist's portraits and high-resolution reproductions of the entire work.

Design of high-end personal business cards featuring selected artworks.