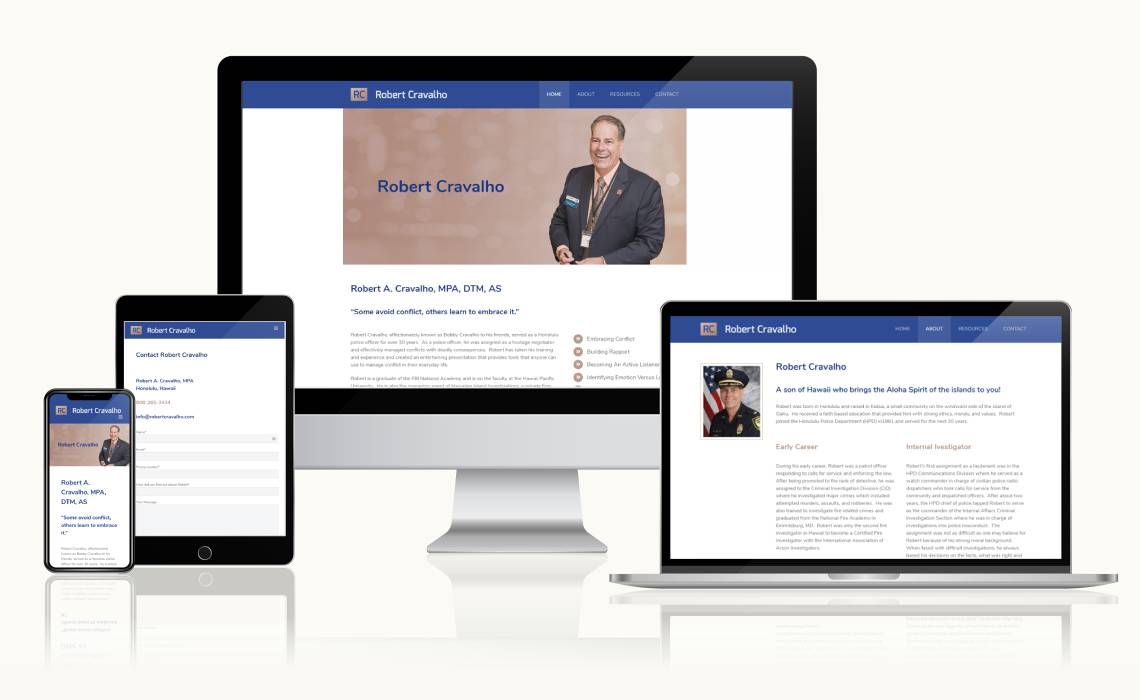 Mr. Cravalho is a retired police officer and hostage negotiator who keeps being active serving on various boards of law enforcement and security organizations, running his own Hawaiian Island Investigations, LLC, and taking assignments as a professional motivational speaker, MC, and auctioneer.

Simple WordPress website to promote Mr. Cravalho's speaking engagements.

Design of the printed flyer matching the website.